Checkout Counter Belts / Casters
The checkout conveyor belt is the conveyor belt most consumers are most familiar with, and supermarket chains and their vendors know that MIPR Corp stocks and manufactures the best checkout counter belting. But did you also know we offer a suite of other specialized supermarket maintenance products and services?
From USDA-certified food belting to industrial casters to oven racks and hoses, MIPR Corp offers one-stop shopping and expedited shipping, a comprehensive range of products customized to meet your needs, and over 30 years of experience helping supermarkets run smoothly and profitably.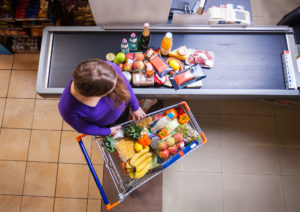 Checkout Counter Belt
MIPR Corp offers the most competitive pricing on the very best checkout counter conveyor belting. Our tough, long-lasting black mat top covers clean easily and won't reflect fluorescent lighting, and our hot process endless or stainless steel checkout counter belt lacing with nylon-coated pins keep belts (and lines of customers!) moving at a steady pace. And when you need replacement supermarket belting, our national distribution network lets us provide same-day shipping.
Teflon Food Belts
For packaging from meats to tortillas to grab-and-go salads and sandwiches, our food-grade conveyor belts, high temperature sealing belts and chopping pads meet USDA regulatory requirements and can be customized for any application. Talk to one of our experienced engineers today.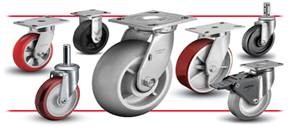 Grocery cart wheels and Other Caster Wheels
Industrial caster wheels are found everywhere in supermarkets—not just in spinning grocery carts. MIPR Corp keeps your supermarket moving forward with durable, flexible U Boat center wheel, U Boat swivel, stainless steel oven rack castor wheels and more at great prices.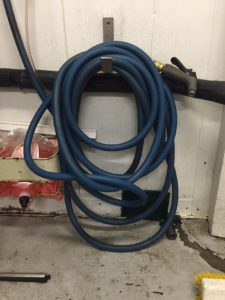 High-Pressure Nozzles, Spray Hoses and More
For meat rooms and more, MIPR Corp carries the rubber-covered nozzles, rubber-covered spray hoses, super-clean hose nozzles and hose shrank swivels supermarkets need to keep working environments sanitary. We also stock package-sealing Teflon sheets, re-usable Teflon baking pan release liners, and other essential tools for your supermarket maintenance team.
With six distribution centers nationwide, MIPR Corp can keep up with the demands of even the largest national supermarket chains. We have over 30 years of experience and a reputation for superior customer service, so call today to see how MIPR Corp can help meet your supermarket maintenance needs.